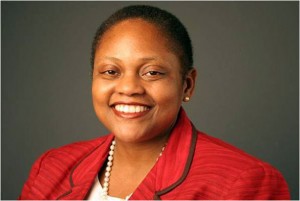 By Shawn Macomber • Lawfare Tyranny
Though we've obviously been beating the drum for quite awhile in this space, opposition to the International Criminal Court is becoming a less and less marginal position every day in the national and international conversation at large.
A couple weeks we noted the Chicago Tribune's stinging rebuke, but even that brutal salvo pales in comparison to the devastating critique offered up by former U.S. ambassador and current Council on Foreign Relations senior fellow Jendayi Frazer in the Wall Street Journal.
"Sadly, the early hope of 'universal jurisdiction' ending impunity for perpetrators of genocide and crimes against humanity has given way to cynicism, both in Africa and the West," she writes. "In Africa it is believed that, in the rush to demonstrate their power, these courts and their defenders have been too willing to brush aside considerations of due process that they defend at home."
Ah, yes, do as we say, not as we do…
More:
In the West, the cynicism is perhaps even more damaging because it calls into question the moral capabilities of Africans and their leaders, and revives the language of paternalism and barbarism of earlier generations.
In other words, the "undying legacies of colonialism."
Frazer goes on to give an excellent thumbnail sketch of how the ICC — as well as the concept of "universal jurisdiction" — went off the rails:
It wasn't supposed to be this way. After the failure to prevent mass atrocities in Europe and Africa in the 1990s, a strong consensus emerged that combating impunity had to be an international priority. Ad hoc United Nations tribunals were convened to judge the masterminds of genocide and crimes against humanity in Yugoslavia, Rwanda and Sierra Leone. These courts were painfully slow and expensive. But their mandates were clear and limited, and they helped countries to turn the page and focus on rebuilding.
The difference between a "clear and limited mandate" and the ICC's endless rent-seeking, one may recall, is why Rep. Ron Paul rejected the Hague hijinks as a continuation of Nuremberg.
Soon universal jurisdiction was seen not only as a means to justice, but also a tool for preventing atrocities in the first place. Several countries in Western Europe including Spain, the United Kingdom, Belgium and France empowered their national courts with universal jurisdiction. In 2002 the International Criminal Court came into force.

Africa and Europe were early adherents and today constitute the bulk of ICC membership. But India, China, Russia and most of the Middle East — representing well over half the world's population — stayed out. So did the United States. Leaders in both parties worried that an unaccountable supranational court would become a venue for politicized show trials. The track record of the ICC and European courts acting under universal jurisdiction has amply borne out these concerns.
And, it should be noted, remains a concern.
But with powerful states able to shield themselves and their clients, Africa has borne the brunt of indictments. Far from pursuing justice for victims, these courts have become a venue for public-relations exercises by activist groups. Within African countries, they have been manipulated by one political faction to sideline another, often featuring in electoral politics.
Frazer goes on to discuss the ICC's ongoing Kenyan debacle — "low-hanging fruit," according to former chief prosecutor Luis Moreno-Ocampo — as well as the "arrest of Rwandan chief of intelligence Lt. Gen. Emmanuel Karenzi Karake in London last month":
The warrant dates to a 2008 Spanish indictment for alleged reprisal killings following the 1994 Rwandan genocide. At the time of the indictment, Mr. Karenzi Karake was deputy commander of the joint U.N.-African Union peacekeeping operation in Darfur. The Rwandan troops under his command were the backbone of the Unamid force, and his performance in Darfur was by all accounts exemplary.

Moreover, a U.S. government interagency review conducted in 2007-08, when I led the State Department's Bureau of African Affairs, found that the Spanish allegations against Mr. Karenzi Karake were false and unsubstantiated. The U.S. fully backed his reappointment in 2008 as deputy commander of Unamid forces. It would be a travesty of justice if the U.K. were to extradite Mr. Karake to Spain to stand trial.
It's becoming increasingly clear the ICC is a force not for global stability or deterrence, but, rather, its own unquestionable power and prestige.