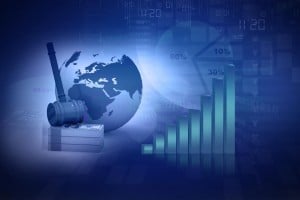 By Shawn Macomber • Lawfare Tyranny
The most common misperception regarding the International Criminal Court?
Simple: That its lofty rhetoric represents an end rather than a means.
Sure, the Court's most honest supporters might say, the ICC has been incredibly ineffective, shamelessly selective in its outrage, prosecution, and rent-seeking, and even worsened already awful situations, but as soon as it secures enough money and might a utopian vision of universal international justice shall be upon us!
What these devotees fail to realize is impunity for powerful nations and their wards is a feature not a bug of the ICC regime — which is to say, the Court is more than willing to trade lazily professed ideals for prestige and power.
It is no accident that more than a decade and a billion dollars into this dabbling experiment in international justice the ICC has only delivered a mere two convictions — and both of obscure African warlords.
Any good aspiring transnational behemoth understands not to bite the hand that feeds.
This record, however, is apparently beginning to cause a bit of consternation even amongst ICC signatories: Spain — a very early supporter of the Court — is now set to propose a alternative venue for international justice.
Via Agence France-Presse:
Spain's foreign minister said today that Spain will propose that the United Nations create an international court specialised in terrorism crimes…

"The most simple idea would be to attribute competence (for such cases) to the International Criminal Court in The Hague, but very important nations do not accept its jurisdiction," [Jose Maria Garcia-Margallo] said.

"We need a court that is acceptable and that is accepted by all nations," he added.

Spain, a non-permanent member of the UN Security Council, plans to make a concrete proposal for the creation of the court when it takes over the rotating presidency of the body at the end of 2015.
Paolo Gentiloni, foreign minister of fellow ICC member state Italy, is taking the idea seriously as well.
"I think it is interesting… from a legal point of view that the international community study the possibility of creating a more specific instrument, beyond the ICC, which can't always intervene," Gentiloni said.
Of course, a broken foundation is a broken foundation and any attempt to mimic the ICC in all but name is destined to fail for the same reasons the ICC is currently failing.
But it is nevertheless interesting to see true believers begin to lose the faith.