By Jennifer G. Hickey     •     Fox News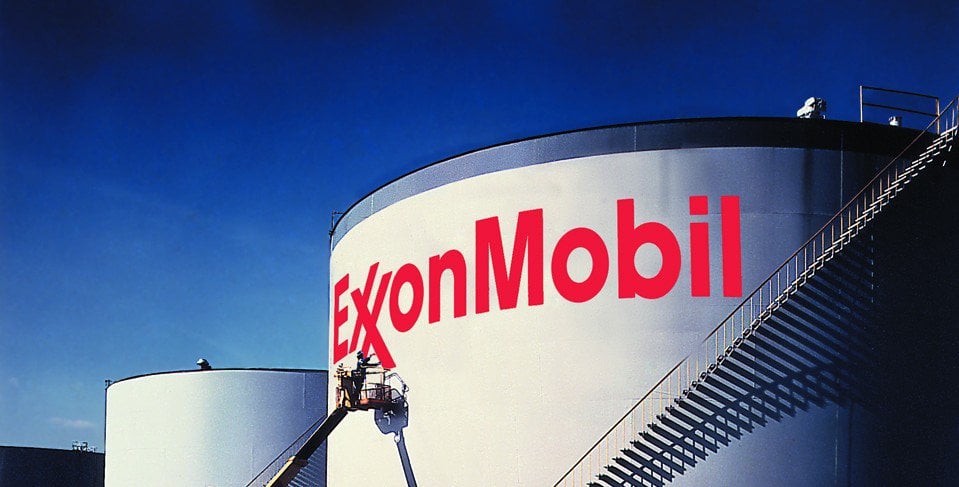 Democratic officials' campaign against fossil fuel companies is entering a new phase as state attorneys general launch investigations that mirror the Justice Department's landmark case against "Big Tobacco," probing claims that oil companies misled the public about the risks of global warming — a charge industry representatives adamantly reject.
Massachusetts and the U.S. Virgin Islands are the latest to announce probes, specifically into whether ExxonMobil was up-front regarding what it knew about climate change.
"Fossil fuel companies that deceived investors and consumers about the dangers of climate change should be held accountable. That's why we have joined in investigating ExxonMobil," Massachusetts Attorney General Maura Healey said in announcing the inquiry.
The announcements follow a similar investigation by New York Attorney General Eric T. Schneiderman, who subpoenaed Exxon's financial records and emails last November. Schneiderman has indicated ExxonMobil is not the only energy company in his office's crosshairs, vowing to prosecute any that committed fraud to maximize profit at the public's expense "to the fullest extent of the law."
Yet industry representatives and their allies say what's really going on is a coordinated attempt to silence climate change skeptics while punishing the industry itself for society's use of fossil fuels, all based on spurious claims of a cover-up. Exxon representatives say the accusations against the oil giant are "laughable" and "not credible," blasting recent news reports that assert the industry tried to mislead the public about global warming dangers.
"The stories were designed to put forth the inaccurate notion that our researchers had reached definitive conclusions about climate change decades and decades before the world's experts on climate change had," ExxonMobil media relations manager Alan Jeffers told FoxNews.com.
The legal pressure is mounting at both the state and federal levels, even as congressional Republicans accuse the Obama administration of unfairly hampering America's energy industry.
In January, California Attorney General Kamala Harris initiated a similar investigation, while Peter J. Kazik, an assistant U.S. attorney general, notified two Democratic congressmen that the Justice Department had passed their request for an investigation of ExxonMobil onto the Federal Bureau of Investigation.
A month later, California Reps. Ted Lieu and Mark DeSaulnier followed up in a letter to Attorney General Loretta Lynch, urging her to investigate "a conspiracy between Shell, Exxon Mobil and potentially other companies" to deceive the public, according The Los Angeles Times.
While the state investigations utilize different laws, they all aim to replicate the success of the federal government's 1999 case against Big Tobacco, in which the industry was accused of misleading the public about smoking and nicotine risks.
In a May 2015 Washington Post op-ed last May, Rhode Island Democratic Sen. Sheldon Whitehouse alleged there are "striking" parallels between what both industries did.
"The tobacco industry was proved to have conducted research that showed the direct opposite of what the industry stated publicly — namely, that tobacco use had serious health effects. Civil discovery would reveal whether and to what extent the fossil fuel industry has crossed this same line," Whitehouse wrote.
Republicans, though, see an effort to silence climate change skeptics.
"This scientific and political debate is healthy, and it should be encouraged. It should not be silenced with threats of criminal prosecution," Oklahoma Attorney General Scott Pruitt and Alabama Attorney General Luther Strange said in a statement. Pruitt and Strange were referring more broadly to the "AGs United for Clean Power" coalition, which came together in New York in a push to build on global warming initiatives pursued by the Obama administration.
What kicked off the investigative dominoes was a series of stories published in the Los Angeles Times by reporters with the Columbia University Energy and Environmental Reporting Fellowship, and also by InsideClimate News. The articles cite internal documents written by Exxon's scientists that possibly demonstrated that researchers had concluded as early as the 1980s that fossil fuel emissions were linked to global warming, but actively sought to mislead the public.
Jeffers says the articles conveniently left out some truth about the scientists' conclusions.
During a 1989 presentation, Exxon scientist Duane G. Levine told the board of directors that concerns about the "enhanced greenhouse effect" resulting from human activity had been the subject of scientific study for some time. But, Levine had said, any linkage was "deeply imbedded in scientific uncertainty."
The stories also claimed the fossil fuel industry financed a distortion campaign by funding various think tanks, including the Competitive Enterprise Institute (CEI), which received a subpoena from U.S. Virgin Islands Attorney General Claude E. Walker, an independent.
CEI said it will "vigorously fight" the subpoena.
"It is an affront to our First Amendment rights of free speech and association for Attorney General Walker to bring such intimidating demands against a nonprofit group," CEI General Counsel Sam Kazman said in a statement.
The subpoena seeks emails, statements and other documents about CEI's work on environmental issues, as well as information about its donors.
Jeffers says environmentalists have targeted them because "they can't blame the 7 billion people who consume fossil fuels every year, so they blame us."