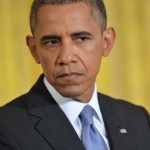 by Bill McMorris • Washington Free Beacon
A federal judge in Texas could strike down another of the Obama administration's most controversial labor rules.
Judge Amos L. Mazzant from the Eastern District of Texas will rule Tuesday on the Department of Labor's new overtime regulations. Those regulations would force employers to pay overtime to any white collar worker making less than $913 per week–about $47,000 per year—double the previous threshold of $455. The rule also includes an escalator provision that automatically raises the threshold every three years, similar to how some minimum wage provisions are designed to adjust for inflation.
More than 20 states and dozens of companies and industry trade groups have filed suit to block the regulations from taking effect. Continue reading →
---