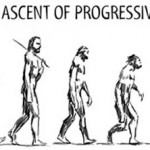 By Jibran Khan • National Review
Numerous jurisdictions are suing energy companies. Not for fraud or white-collar crime, but for the effects of climate change.
Bill de Blasio, mayor of New York, recently added his city to the list — and also started to divest the city's pension funds from fossil-fuel companies. But the phenomenon is primarily a California-centric one. In an address at SXSW earlier this month, even Arnold Schwarzenegger joined the fray.
Presumably, this will soon be a cause célèbre. But it is unlikely to succeed, and lawsuits are a poor way to address the environmental harms of energy production anyhow.
As David Bookbinder at the Niskanen Center notes, while all of the complaints are grounded in the energy companies' alleged accountability for rising sea levels, they fall into two essential categories. Continue reading →
---