by Michael Bastasch     •     Daily Caller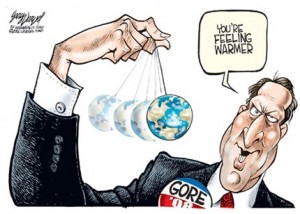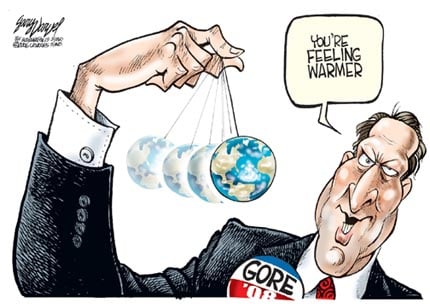 Former Vice President Al Gore told The Hollywood Reporter his 2006 film "An Inconvenient Truth" actually underestimated how serious global warming would be — despite all the patently false predictions he made in the film.
"I wish the film had over-estimated the seriousness of the crisis, but unfortunately it actually underestimated how serious it is," Gore told THR in an interview Thursday, just days before the 10th anniversary of his film.
"But on the positive side, solutions are now being developed so quickly that there is real cause for hope and optimism," Gore said.
Gore's 2006 film claimed global warming was the greatest challenge facing mankind, and that human-produced carbon dioxide emissions were pushing the Earth towards an ecological disaster. The film even won Gore and his crew two Oscars in 2007, and the movie revitalized Gore's political relevance. Continue reading →
---