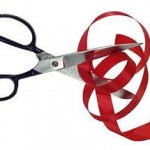 By Associated Press • New York Post
California will begin regulating greenhouse-gas emissions tied to dairy cows and landfills under legislation signed Monday by Gov. Jerry Brown, escalating state efforts to fight climate change beyond carbon-based gases to include methane and other pollutants.
The law targets a category of gases known as short-lived climate pollutants, which have an outsize effect on global warming despite their relatively short life in the atmosphere. Environmentalists hope that tackling short-lived pollutants now would buy time to develop new and more affordable technology to reduce carbon emissions.
California has stoked a global reputation for its attempts to slow climate change through a combination of strict mandates against pollution and financial incentives for green technology. Continue reading →
---