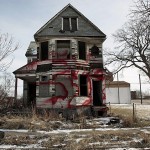 By Mary Lou Lang • Washington Free Beacon
Several companies are relocating from the Empire State, numerous businesses have announced they are closing shop altogether citing economic reasons, and a new poll shows a third of New York residents plan to move because they can't afford to stay.
A review of the New York Department of Labor WARN notices shows several companies are relocating to other states. Private sector employers that have more than 50 employees must file a notice before closing a plant and must also notify the state when they are laying off 33 percent of their workforce.
AllianceBernstein, an investment management and research company, announced in its latest filing more worker layoffs are planned in May as it is moving its corporate headquarters to Nashville, Tenn. The company has been transitioning to Tennessee and laying off its workers incrementally.
The company did not respond to a request for comment.
Another company, which makes artificial fingernails, announced it is moving its warehouse production to New Jersey and will begin Continue reading →
---