By George Landrith • American Military News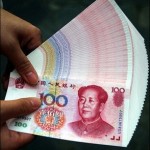 A Chinese company, Ant Financial, largely owned by the government of China, is intent on taking over MoneyGram, a leading US-based financial payments company. This planned acquisition raises serious questions as to whether ownership of MoneyGram would be part of China's strategic plan to obtain sensitive personal and financial information of Americans and westerners worldwide as well as to undermine American economic strength. This acquisition should be stopped for that reason.
The Committee on Foreign Investment in the United States (CFIUS) exists to review the national security implications of foreign investments in US companies. CFIUS is comprised of representatives from a number of US agencies or departments — including the Departments of Defense, Homeland Security, State and Commerce. CFIUS can block foreign sales and investments that would result in a foreign power acquiring assets and intellectual property that would harm America's national security.
There are a number of important national security and strategic reasons that CFIUS should reject Ant Financial's proposed takeover of MoneyGram. Continue reading →
---