Elon Musk's business model is a travesty.
By George Landrith • Spectator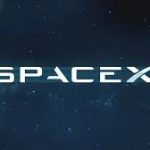 Elon Musk's SpaceX has been in recent headlines with a recent launch of a spy satellite. In fact, SpaceX is better at well managed and scripted messaging than it is at actually launching cargo into space in a timely and successful fashion. Always the public relations maestro, Musk announced that he plans to reuse every major component of the rocket by 2018. One of the themes SpaceX has carefully crafted is that it represents the future of "free-market" space flight.
The problem with this public relations hype is that it bears little resemblance to reality. Whether it is SpaceX or Musk's electric car company, Tesla, the business model is based on lining up billions in taxpayer-provided subsidies and obtaining exclusive regulatory benefits and exceptions. Then, they engage in slick marketing to convince everyone how free-market and innovative they are.
Tesla survives on the back of hefty subsidies paid for by hard-working Americans just barely getting by so that a select few can drive flashy, expensive electric sports cars. These subsidies were originally scheduled to expire later this year, and Tesla is lobbying hard to make sure that taxpayers continue to pay $7,500 per car or more to fund their business model. Tesla even tried to force taxpayers to pay for charging stations that would primarily benefit their business. That is not what Musk's high priced image managers will tell you, but it's the truth. Continue reading →
---