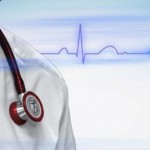 By Charlie Katebi • The Federalist
Over the last several years, states that expanded Medicaid to able-bodied adults have seen costs skyrocket and patients lose access to critical medical care. Yet despite this disastrous track record, many are recklessly rushing to expand Medicaid in their states.
On July 6, Medicaid expansion advocates delivered boxes full of signatures to Idaho's secretary of state to place the issue on the state's ballot in November. Just one day earlier, another ballot drive collected enough signatures to expand Medicaid in Nebraska. In Maine, pro-Medicaid lawmakers are preparing to raise fresh new taxes to grow the program.
The leaders of these campaigns argue that expanding Medicaid will provide health care access to the needy. Unfortunately, expanding coverage to able-bodied adults imposes enormous harm on Medicaid's traditional enrollees, which include individuals with severe Continue reading →
---