By Peter Roff • CagleCartoons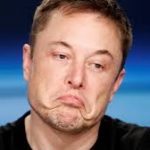 Everyone's still talking about the dramatic tumble in the price of Facebook stock which, if the estimates are reliable, had left its founder – Mark Zuckerberg – more than $10 billion poorer than he was at the start of the month.
It's a big loss to be sure, but not as potentially significant as the one experienced at Tesla, the electric car company founded by Elon Musk. The price Tesla stock has dropped over 21 percent since the middle of June, and could spend the rest of the summer on a roller coaster ride that leaves investors dizzy.
It not only investors who should be cautious. The U.S. government has partnered, may partner, or is thinking about partnering with Musk on projects financed by tax breaks and tax dollars. That translates to our money, and we're right to expect Uncle Sam to take good care of it.
---