By George Landrith • Red State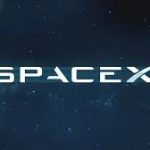 If there was any doubt that SpaceX is working behind the curtain to pull strings on Capitol Hill, it's all but been erased. The sudden groundswell of support in Washington for SpaceX's policy objectives essentially confirms the effectiveness of Elon Musk's lobbying campaign. But through the company's recent political maneuver—purportedly calling in a favor from House Armed Services Committee Chairman Adam Smith—SpaceX may have overplayed their hand. If Chairman Smith's policy positions can be affected by the influence of private firms, is he properly situated as the head of oversight for the Armed Forces?
Over the past few years, Chairman Smith's cozy relationship with SpaceX has been well documented. In Smith's 2016 election, SpaceX was the third largest contributor to his campaign, supplying the Representative with an impressive $11,000 in funds. But the gravy train didn't stop there. The following election cycle, SpaceX stepped up its game, nearly doubling its prior campaign contributions to the soon-to-be Chairman of the House Armed Services Committee. Throughout the 2018 race, SpaceX contributed a whopping $20,400 to Smith's campaign. That's certainly no small fee for Musk's independent aerospace contracting firm.
There's solid evidence to suggest that SpaceX's political expenditures are strategically placed. Out of all the recipients of SpaceX's 2018 political contributions, Adam Smith ranked as the second-highest beneficiary. SpaceX's contributions to the future Chairman of the Armed Services Committee were only outpaced by those to Senator Dianne Feinstein, which totaled Continue reading →
---